'Services for NRI' is a provider of Indian Regulatory Services to all Non Resident Indians (NRIs) and Overseas Citizen of India (OCIs) and other foreign nationals. Services for NRI is a limited company incorporated in United Kingdom.

We facilitate NRIs and OCIs with India Real Estate advisory, Home Loan for Property in India, PAN card application, OCI application and legal issues related to land and property.

Our mission is to be a world class global services provider to NRIs and OCIs.

We have a two-fold objective: first, to be the preferred provider of various regulatory services for target customer segments. The second objective is to provide prompt service at all levels to our clients.
Our team responds every time with a big warm smile.
To be a reputable service provider recognized for high quality service that maximises returns and ensures customer satisfaction.
To be a world class global services provider to NRIs and OCIs.
To deliver quality service and maximise client satisfaction.
Our team excels at what they do and that's what makes them so special.
We believe people are the most important asset for any organization. Thus we at Services For NRI invest in people, nurture their talents and give them a platform where they could develop and grow with the company in a global environment.

We support people in every role whether at start of career or leaders with a winning team. We attract and develop the best talent from diverse backgrounds who can bring freshness in our approach.

We aspire to provide great work environment where one could have fun as they grow and learn from professionals across the globe.

At Services For NRI we advocate meritocracy not tenure. So if you are the next rising star, sky is the limit for you @Services For NRI.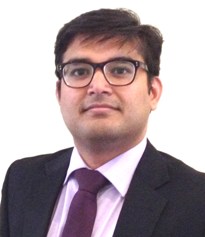 Mihir Shah, FCCA (ACCA, UK), ACA (ICAI, India), B.Com (Mumbai University)
Mihir Shah is founder of Services for NRI Ltd and has worked in London for Indian property market since 2012. He is highly experienced in meeting the needs of NRIs & OCIs buyers and is a trusted adviser to Indian property developers for their international market strategy.

Mihir set up Services for NRI Ltd in 2013 and under his leadership company has expanded into various value added services to NRIs & OCIs strengthening their emotional and financial connection to India.

Mihir's professional, energetic and tenacious approach to property finding, his total dedication to his clients' needs and his expert negotiation skills have won him huge loyalty and trust amongst his clients who include some of the world's most successful professionals, businessmen and entrepreneurs.

Prior to his current role, Mihir has worked in multiple international organisations for over 12 years in Financial Accounting, Hedge Funds Operations & Global Capital Markets helping high net worth individuals, families and institutional investors.

Mihir's education qualifications include FCCA (ACCA, UK), ACA (ICAI, India) & B.Com (Mumbai University). Social causes are very close to Mihir's heart and he is associated with various charitable organisations. Mihir also mentors aspiring entrepreneurs in UK & India to convert their ideas into a business helping them with financing, marketing and strategic support.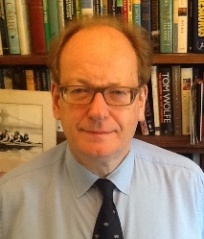 Stephen Plunkett, Partner
After reading law at Oxford University, Stephen commenced his financial training in the asset management division at NM Rothschild in London before being seconded to the central Bank of Papua New Guinea to manage their foreign exchange and gold reserves. He later worked in the international division at SG Warburg (now UBS) and a Swiss private banking and investment company. He established his practice under the St. James's Place Wealth Management Group in 2008. Stephen works closely with individuals and families, bringing insight and expertise to their financial planning requirements. He is knowledgeable in the creation of, tax effective onshore and offshore investment structures, passing wealth onto the next generation, the financial protection of individuals and families (life assurance), retirement planning (pensions) and estate planning including inheritance tax mitigation.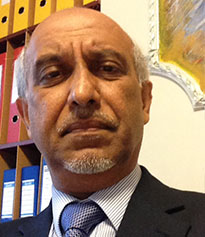 Akbar Bata ATT (Tax) FMAAT – Tax & Family Governance
The most senior member of the team with over 35 years of experience in the field of accountancy, taxation and family businesses. He has held various posts in different industry and commercial businesses ranging from investments, hotels, care homes, manufacturing, franchise businesses and professional services. He has facilitated major acquisitions for owner managed businesses and has played a pivotal role on family boards by providing an independent and objective input. Working through these various businesses, he has acquired a substantial understanding of taxation and succession strategies which has proved beneficial in providing mentoring services to the second generation of family owned business. He is regularly exposed to legal and financial challenges encountered by these various businesses from regulatory boards and financial institutions.
As each Individual is having different requirements, we deal with them individually providing a tailor made solution.
This is a prime important factor during our dealing with you and other service providers on your behalf.
In our interaction you will experience this invisible factor and it will be base of our relationship with you.
We focus on your needs and requirements while dealing with service providers on your behalf thus saving you the time.
Services for NRI is a limited company incorporated in United Kingdom.